Community Safety Dog Visits Schools in Dorset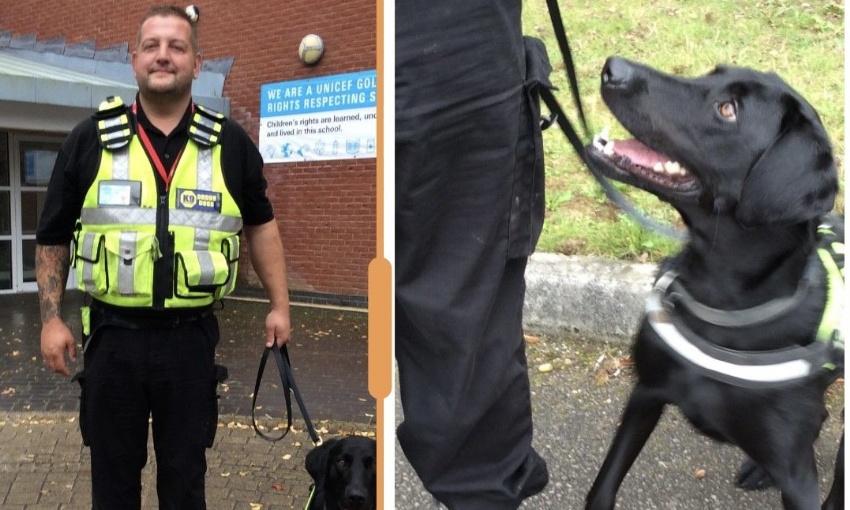 Students in West Dorset have enjoyed a visit from a specially trained community safety dog
Three secondary schools this week welcomed the visit from K9 Deployment, as part of a nationwide educational programme designed to raise awareness about the dangers of drug misuse.
Students at Beaminster School, The Sir John Colfox Academy in Bridport and The Woodroffe School in Lyme Regis watched the pair from K9 Deployment complete exercises and take part in special awareness-raising assemblies. K9 Deployment specialise in the deployment of search dogs and work closely with schools to explain how dogs can be used as a deterrent and to detect crime.
The educational visits are part of a much wider initiative and West Dorset schools are among many in the southwest to receive a visit, which links to their personal, health and social education (PHSE) and Life Studies curriculum.
In a joint statement, the Headteachers of the three schools, Keith Hales from Beaminster, Adam Shelley from Colfox and Dan Watts from Woodroffe, said: "Students really enjoyed meeting Axel the dog, but behind the fun there was also a very serious purpose to the visit, namely, to educate students about the dangers of drug misuse, and to again make it very clear that drugs will not be tolerated in our schools. It is essential to provide education about the dangers, as well as sharing positive safeguarding messages to help ensure our young people stay safe."
The Community Safety Dog who visited is a very friendly three-year-old pointer and labrador cross, called Axel, his handler said: 'Axel loves visiting schools, he thinks it is great fun and students love meeting him too."
The wider educational programme also raises awareness in a sensitive way about the issue of County Lines drugs trafficking. County Lines is a nationwide issue in which organised criminal gangs from cities target teenagers in more rural areas and entice them to take part in illegal activity. It can be incredibly hard for young people who get caught up to escape.
All three schools are committed to educating young people, raising awareness about the dangers and sharing positive safeguarding advice. Anyone who has any concerns about any of the issues raised, should speak to their school and further help and advice is also available here.