Press Release - Exam News!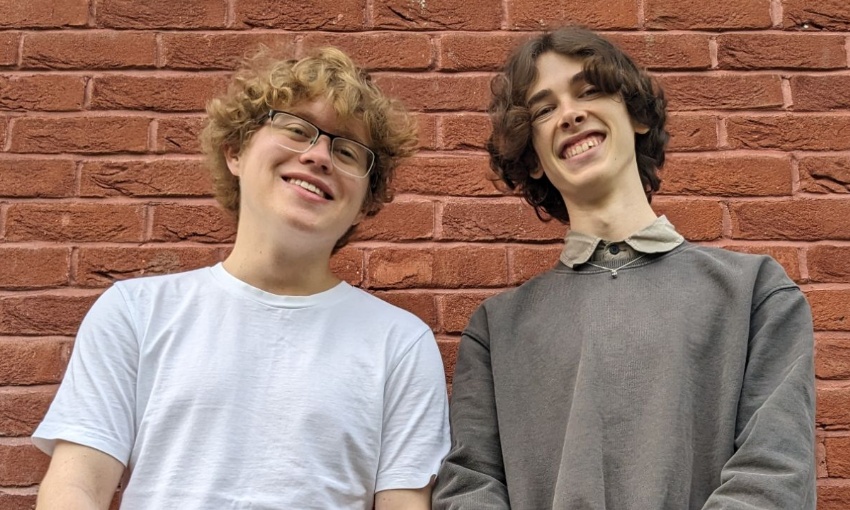 Beaminster Colfox Joint Sixth Form students are celebrating another positive set of A Level, AS Level and vocational results, with grades nationally being awarded in line with pre-pandemic grades for the first time since 2019.
Keith Hales, Headteacher at Beaminster School said, "We have expected grading for exams to be different once again this year. The resilience and determination shown by our young people amongst this uncertainty is remarkable. We believe that our students are always much more than simply a grade and we couldn't be prouder of everything they have achieved."
Adam Shelley, Headteacher at the Sir John Colfox Academy said, "Our young people have once again demonstrated an excellent set of results, and many are now progressing on to exciting new pathways. We wish them all the very best of luck with their future studies and careers."
Adam Teasdale, Head of Sixth Form at the Sir John Colfox Academy, said, "I always empathise with students taking exams, but this year more than ever. This summer's exams were the first 'real' exams sat by the students and they tackled a very long and arduous exam season with positivity, resilience and good humour. We are all very proud of their achievements."
Sarah Walters, Head of Sixth Form at Beaminster School, added, "We are very pleased with the results from the Joint Sixth Form. We are particularly proud of the number of students going on to study at their first choices of universities and colleges, despite well-publicised competition for places this year. We also have some exciting progression on to higher-level apprenticeships."
Despite a well-publicised scramble for university places this year, Students in the Joint Sixth Form excelled at getting in to their chosen university with nearly all students placed in their first choice. Students are moving on to universities across the country from Scotland, Wales and nearer to home: Bristol, Exeter and Portsmouth amongst others. Students have been accepted on to courses for Architecture, Mathematics, Computer Science with Innovation, Criminology, Cognitive Psychology, Environmental Humanities, Fine Art, Journalism Studies and Spanish, Natural Sciences and Media Production. Apprenticeships are being taken up by students with engineering firms, estate agencies and in the armed forces, amongst others.
Student of particular note this year are Eddie Rose A*AAA (with A* for EPQ); Jess George A*AAA; Toby Pitfield AAAA; Callum Tomlinson A*AAB; Guy Scarborough AABB; Zac Dixon A*AB (with A for EPQ); Jade Case AAB; Milly McIntyre AAB; Cadie Noer A*BB; Tigerlily Harbron ABB (with B for EPQ); Juliana Manlapaz ABB.