'My first day was fun' Year 7 settle in brilliantly!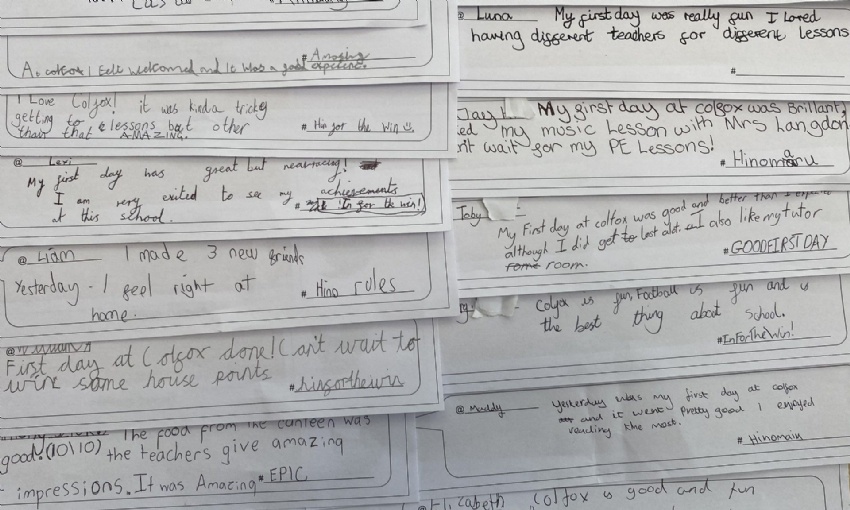 Year 7 are settling in and enjoying school!
Our new Year 7 have made a brilliant start to school and are settling in very well, students from all years have been rallying round to help them.
One of our new tutor groups was asked for their views, they wrote lots of lovely things, which included; "I feel right at home"; "I felt welcomed"; "the Teachers give amazing first impressions, it was amazing"; "I love Colfox"; "My day at Colfox was cool"; "Colfox is fun"; "My first Day was fun"; "I loved having different teachers for different lessons"; "My first day was brilliant I loved my Music lesson"; "My first day was really fun because the lessons were really interesting".
Well done Year 7 for a fantastic start, we look forward to watching you grow and achieve!