Careers Education Success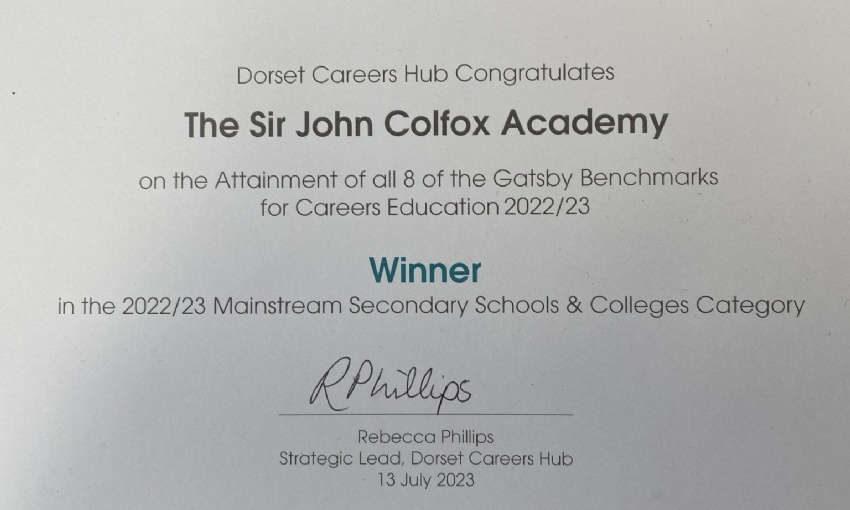 We were delighted that the quality of our Careers Education has been recognised.
The high quality of our Careers Education was recognised recently, when we won the Dorset Careers Hub 2022/23 Mainstream Secondary Schools and Colleges Category.
The Dorset Careers Hub congratulated the school's Careers Service for attaining all eight of the Gatsby Benchmarks for Careers Education. The Gatsby Benchmarks are a framework created by the Government's careers strategy that defines what good careers educations is. Research has proven that meeting the benchmarks has a significantly positive impact on student's career readiness and GCSE results.