New Library Dog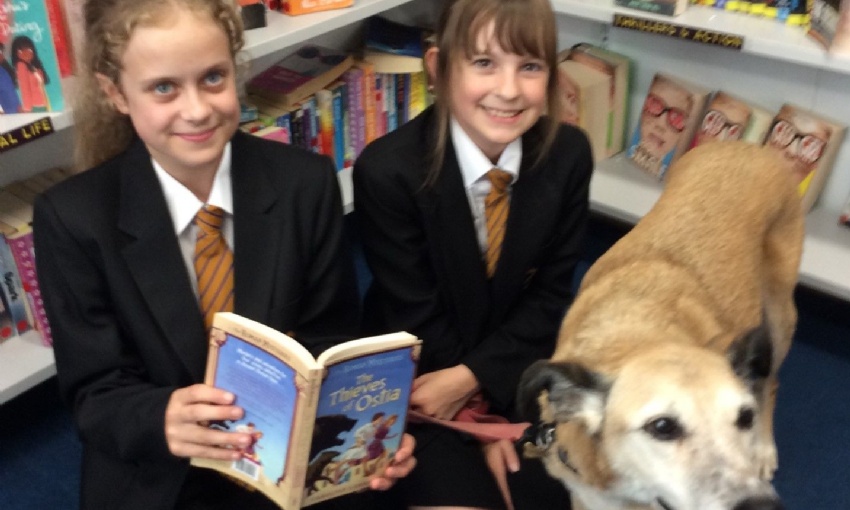 Our first Library Dog has been so popular that we have recruited another!
Ember, who has a very gentle nature and loves being read to, joins Mikey on our Canine Library Team! Both dogs have been accredited by Canine Concern, a charity that provides therapy dogs.
They will be visiting some Year 7 Library lessons to encourage students to read a book they love to them, boosting their confidence as they are very non-judgemental and happy listeners!