Catering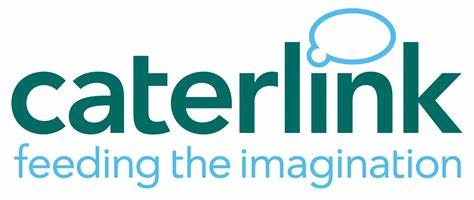 We are education catering specialists, meaning that we focus solely on primary, secondary, academy and college clients. Healthy eating is at the very heart of our approach to food. We wholeheartedly encourage balanced diets within our dining rooms and significantly invest in training our teams. Our policy of purchasing a range of seasonal produce from local and regional suppliers enables us to deliver exceptional value.
We have a cashless system for the catering service at the Sir John Colfox Academy in Bridport. Our desire is to continue to provide and improve on the quality of the meal service at your school. We are sure you will appreciate the advantages the system will offer the parents and pupils of the school. Also, the system will enable us to deliver an efficient, fast service and continue to provide wholesome, healthy and enjoyable meals at the lowest cost. Pupils will be informed of and given training on how to use the system.

When students start school they will have their fingerprint taken to enable them to purchase items from the school canteen. A set meal costs £2.50 per day, but the total amount you provide will be at your discretion. Many students like to top weekly.
Money can be added to their account via 'Wisepay', alternatively students can pay by cheque or cash. A cheque can be made out to 'Caterlink Ltd' and placed into the Post Box provided in the main foyer (next to the pay phone). Please write the full name of pupil and tutor group on the back of the cheque and place in an envelope. Any amount of money can be paid into your account held within the system, money spent on food will be taken out of the system, and you can always check by using the revaluation terminal to see how much you have left.
We are also able to provide you with a report detailing each item of food served, each credit made to the system for any time period and show a current balance, at your request. If you would like to put a cap on how much your child spends per day, please put this request in writing in a letter or an email to office@colfox.dorset.sch.uk and this will be sent to the canteen.
Will I qualify for free school meals? (if you are entitled to FSM you are also entitled to £50 (over 2 years) to purchase School Uniform.
Your child may be able to get free school meals if you get any of the following:
Income Support
Income-based Jobseeker's Allowance
Income-related Employment and Support Allowance
Support under Part VI of the Immigration and Asylum Act 1999
The guaranteed element of Pension Credit
Child Tax Credit (provided you're not also entitled to Working Tax Credit and have an annual gross income of no more than £16,190)
Working Tax Credit run-on – paid for 4 weeks after you stop qualifying for Working Tax Credit
Universal Credit – if you apply on or after 1 April 2018 your household income must be less than £7,400 a year (after tax and not including any benefits you get)
Children who get paid these benefits directly, instead of through a parent or guardian, can also get free school meals.
How do I apply for free schools meals?
You can apply by telephone to Dorset Direct on 01305 221000 or apply online at Apply for free school meals – Dorset Council
You will need to tell them your:
Name
Date of birth
National Insurance Number (or your registered asylum seeker number)
Child's details – name, date of birth and school for which you want free school meals
They will make automated checks to confirm your entitlement and, if you qualify, they will tell you immediately and write to you within three working days of your call to them to confirm it.
All children who receive free school meals will remain eligible until at least 31 March 2022. This also applies to any new children who are approved before this date. From 31 March 2022, any child receiving free school meals will remain eligible until they have graduated from that school phase (e.g. a child in reception on 31 March 2022 would remain eligible until they finished Primary School in 2028)
This means that between now and 31 March 2022, parents do not need to contact Dorset Council to cancel free school meals, even if they feel that their child is no longer eligible.
More information about this and eligibility for free school meals can be found on Dorsetforyou.
Allergens
We understand that Allergens amongst children do not stop at the 14 legally defined allergens, and dietary needs can vary greatly across different children and different schools. Please let us know if your child has any specific dietary needs