Safeguarding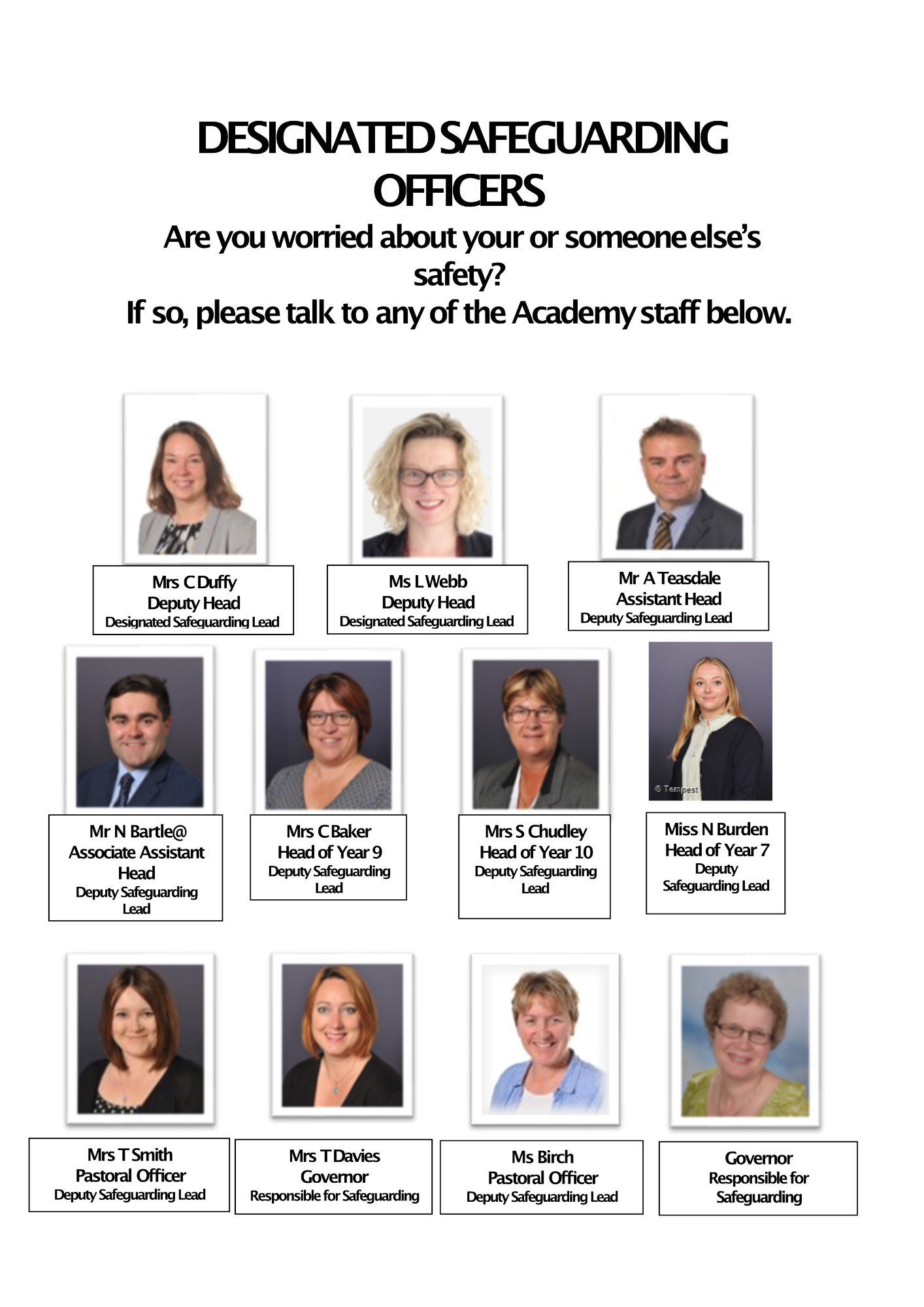 Confidential Student Helpline
Welcome to the School Help Advice Reporting Page.
We all work together at the Sir John Colfox Academy to help with any problems you may have in or out of school. If you feel you need help, or you are worried about something or someone and don't feel you can speak face to face with one of our designated safeguarding officers, you can use the dedicated Student Helpline email. This is a confidential way to stop YOU, a FRIEND or SOMEONE you have seen SUFFERING.
If you feel that you need help or just want to report something that will help to keep our school a safe and friendly place to be, please get in touch using the link.
Advice and Helplines
Tell someone how you are feeling – there are always people out there who want to help…
CHILDLINE – support for young people on just about any issue. 24 hour helpline 0800 111
CHAT HEALTH – NHS School Nurse anonymous text messaging service available to young people aged 11-19. For queries or concerns emotional health, physical health, sexual health, family, exams, relationships etc. This multi award winning NHS scheme is available to access Mon-Fri 8:30 -4:30 (not bank holidays). Helpline 07480635511
SAMARITANS – general support on a wide range off issues 116 123 free anytime from any phone
NHS WHERES YOUR HEAD AT– A useful source of information about wide-ranging mental health and wellbeing issues affecting teenagers, with links to sources of support
NATIONAL SELF-HARM NETWORK – Really useful site offering peer support and links to many other useful websites for a range of issues – also has useful downloads for distractions to use when feeling triggered and a discussion forum for support. Their Advice for Parents download is really helpful if you would like to talk to parents about self-harm and don't know where to start
SPACE YOUTH PROJECT– information and support groups for LGBTQ young people under the age of 25. Dorset based organisation with local groups. Helpline 07973 405280
INTERCOM TRUST – information and support with a helpline for LGBT people across the South West Helpline 0800 512 3010
YOUNG PEOPLE AND MENTAL HEALTH– a website outlining a range of mental health and wellbeing issues that affect young people with good information and links to other sources of support (also has a helpline for parents if they are worried and need advice)
EATING DISORDERS – Beat is the uk's leading charity supporting anyone affected by eating disorders, anorexia, bulimia or any other difficulties with food, weight and shape.
SOMETHING FISHY – useful source of information about a range of eating disorders, for young people and their parents.
CONCERNS ABOUT DRUG MISUSE– a confidential helpline and unbiased information for anyone worried about drug abuse
WORRIED ABOUT A FRIEND? – A website offering help to help you support friends who might me struggling emotionally
DEPRESSION– Students Against Depression offers comprehensive, award-winning information and resources to help identify low mood or depression and then find a way forward
SUICIDAL FEELINGS – an organisation dedicated to the prevention of young suicide. It offers a helpline, information and support for young people who might be feeling suicidal or are worried about a friend who may be suicidal.
CALM (Campaign against living miserably)- a website dedicated to preventing suicide in men of all ages with advice for supporting others who may be feeling suicidal.
Mental Health Support
YoungMinds (youngminds.org.uk) is a great source of advice, resources, toolkits, reports and workshops for children and young people.
Kooth (kooth.com) An online community offering immediate, anonymous online support for children and young people.
Shout (giveusashout.org). Text 85258 to receive immediate support, or go online to access support, information and resources to support mental health.
The NHS – Every Mind Matters (nhs.uk/oneyou/every-mind-matters). Expert advice and practical ideas to help everyone look after their mental health. The website includes a special section for children and young people.
Head Ed (education.stem4.org.uk). Not only does Head Ed offer both quizzes, information and activities to help teenagers learn more about mental health independently, it also includes four free teaching modules for schools.
Place2Be (place2be.org.uk) offers student counselling, mental health support and training for primary and secondary schools across England, Scotland and Wales.
Mentally Healthy Schools (mentallyhealthyschools.org.uk) provides information, advice and resources for primary schools.
Mental Health Foundation – Make it Count (mentalhealth.org.uk/campaigns/mental-health-schools-make-it-count). The site provides guides for teachers, students and parents/carers on understanding and protecting student mental health.
The Anna Freud Centre (annafreud.org) has published a booklet for primary and secondary schools to support staff in understanding how best to help children and young people in their care.
The Reintroduction Hub (thereintroductionhub.com). Teachers use the tool to assess children's responses to the pandemic and to design personalised plans to support each child in their return to education.
Operation Encompass
Operation Encompass is a police and education early information safeguarding partnership enabling schools to offer immediate support to children experiencing domestic abuse.
Operation Encompass ensures that there is a simple telephone call or notification to a school's trained Designated Safeguarding Lead /Officer (known as key adult) prior to the start of the next school day after an incident of police attended domestic abuse where there are children related to either of the adult parties involved.
Some of the data around domestic abuse
One in five adult victims report their abuse to the police
In the year ending March 2019, an estimated 2.4 million adults aged 16 to 74 years experienced domestic abuse in the last year 1.6 million women and 786,000 men
Research suggests that between 1 in 4 or 1 in 3 of children in the UK have experienced domestic abuse

Domestic Abuse is the most common factor at end of assessment for children in need, November 2020
Domestic Abuse is often not reported to the police so any figures we have are likely to be the tip of the iceberg and they give us only a partial picture.
Children are at greater risk of direct harm if they live in a home where there is domestic abuse.
We should remember that there is no such thing as a typical victim, the abuse is nuanced and victims' responses to it are also nuanced.
Domestic Abuse still possesses a stigma and victims can feel embarrassed and ashamed and one of our roles in schools and that of other professionals is to make sure that the non-abusing parent understands that we will support them and their children, non-judgementally.
'We know domestic abuse can have a devastating, long-term impact on children.
Growing up in a household of fear and intimidation can profoundly impact children's wellbeing and development, with lasting effects into adulthood. Children exposed to domestic abuse are more likely to suffer from mental health difficulties, do worse at school and experience domestic abuse in later life'.
But early intervention and a safe and secure nurturing relationship with at least one individual can disrupt that damage and can help a child develop resilience and enable healing to take place.
Early intervention has been proved to be more effective, less expensive and therefore more cost effective and to have an impact sooner than if we wait to intervene. 'The earlier we intervene, the less expensive, less intensive and more effective intervention is likely to be
Private Fostering
Private fostering is the term used when someone who is not a parent or a 'close relative' (eg. great aunt, cousin, mum's friend or a neighbour) is looking after a child or young person under the age of 16 (under 18 if they are disabled) for 28 days or more in their own home. It also covers children who stay at a residential school for more than two weeks of the school holidays.
A relative is defined in the Children Act 1989 as a grandparent, uncle or aunt (whether by full-blood, half-blood or by marriage or civil partnership), sibling or step-parent.
Common situations in which children are privately fostered include:
Children with parents or families overseas
Children with parents working or studying in the UK
Asylum seekers and refugees
Trafficked children
Local children living apart from their families
Adolescents and teenagers
Children attending language schools
Children at independent boarding schools who do not return home for holidays
Children brought in from abroad with a view to adoption
In these situations the local council's Children's Services department must be informed. A social worker will visit the home to speak to the carer and the child to ensure the child is safe, carry out background checks and make sure support is being provided.
Birth parents, private foster carers and persons who are arranging for a child to be privately fostered are required by law to notify the local council's Children's Services department of the arrangement. If you know someone in a personal or professional capacity who is privately fostering or is about to, you should encourage them to notify Children's Services and if they are not able to do so then you should take responsibility for notifying them.
Support available for private foster carers may include:
advice on benefits and possible funding for some essential items
parenting support and advice
help in bringing families in crisis back together
For more information about private fostering you can visit your local council's website.
Why not also read our Advice Note Private fostering (England and Wales). There is also a guide written for children Private fostering: what it is and what it means.
Self Harm Support
The sites listed below offer specialist advice in relation to self harming.
Young Minds
Kooth Online Support
Place2Be
SHOUT
Samaritans
08457 90 90 90
Child Line
National Self-Harm network
Other sources of advice and support
https://www.every-life-matters.orh.uk/self-harm/
Keeping Children Safe in Education - Parent Support